Sweet Life Chiropractic Reviews
What Our Woodstock Patients Say
At Sweet Life Chiropractic we love when patients share with us their feedback and comments after chiropractic care. Please read our patient testimonials below to see what other people have achieved through their tailored treatment plans with us.
Share your stories too! Click here to send us your feedback so that we can help to spread the word about the benefits of natural Sweet Life Chiropractic care.
For more information or to schedule an appointment call or email us today.
---
Can Now Move With Ease
I was in a great deal of pain in my lower back. After Dr. Lee's adjustment, I could move with ease.
~Diane C.
Very Honest
Dr. Lee was very honest with me during my initial visit and really made me feel valued as a patient.
~Florence A.
Rejuvenated after First Visit
Before coming in to see Dr. Lee, I felt drained, run down, & even depressed. After seeing Dr. Lee, I felt rejuvenated on the very first visit. Dr. Lee was very thorough in his explanation of care. The pressure in my neck was relieved and I felt the healing begin on that very first visit. I was so relaxed after listening to soothing music while reclining back to let the healing take place. After the visit, I felt like I could go on with my day, feeling refreshed and productive. Jena, in the front office is so very nice and friendly; and is really helpful at making sure your needs are met.
~Owen C.
Great To Work With
I love the UCC treatment I have received by Dr. Christopher Lee. He is very professional and Gina is really great to work with also.
~ Lisa G.
Wonderful And Thoughtful Experience
Wonderful and thoughtful experience. I would highly recommend Dr. Lee's practice to family and friends.
~ Rick R.
Best Adjustment Ever!
Best adjustment I've ever had! I learned so much during the initial consultation, things I never knew that were going on inside my own body. The staff is pleasant, the atmosphere is calming and Dr. Chris's knowledge and passion are unmatchable. Thank you for an adjustment and chiropractic experience that exceeded my expectations.
~ Rachel R.
Professional And Proficient
Very professional and proficient! Is a pleasure to have as my doctor!
~ Gabriel P.
A Great Place
I would like to extend my thanks to all the staff that makes your office a great place. Very professional and caring. A place that gives hope for people in pain.
~ Amanda R.
Thankful To Have Found This Practice
So thankful to have found this practice!
~ Lisa F.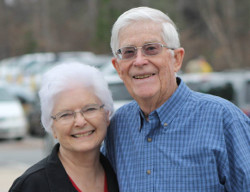 Increase Our Quality Of Life
Jim and I are both encouraged with finding a method that addresses corrections to increase our quality of life. I had no idea my balance and bruising from running into walls, furniture, etc could be addressed as Dr. Lee has already done. I look forward to making more progress.
~ Jerrylene P.
Helping Lower Back And Hip
I feel so blessed to have Dr. Lee here in Georgia knowing the Blair Upper Cervical Technique. Dr Lee is also helping my lower back and a bad hip. I'm so grateful for his knowledge.
~ Kimberly S.
Excellent Kind Approach
I am grateful for the excellent bedside manner and kind approach from both Dr. Lee and from Gina. Thank you both for helping me feel so comfortable and welcome.
~ Charlotte C.
Knowledgeable And Sincere
Dr. Lee is very knowledgeable and sincere. He took plenty of time to explain my issues in easy to understand and honest manner. He showed me ways to improve the conditions. I am very impressed with his practice.
~ Emiko Y.
Noticeable Difference In Neck
Dr. Lee has a totally different technique than what I have experienced with other chiropractors. I have had two adjustments and can tell a noticeable difference in my neck and back already!
~ Cynthia K.
I'm In Excellent Hands
I am so grateful to Ramona for recommending your place. I am more than happy right now! I feel very confident and trust you all and I feel I am in excellent hands!
~ Rani R.
Absolutely Outstanding
Dr. Lee and Gina, at the front desk, are a breath of fresh air in this industry. I felt like I was the most important patient there. Dr. Lee explained everything in terms I could understand without a medical dictionary in my hand and after multiple tests, I realized how thorough he is in finding out exactly where is the problem. Super nice, polite and kind. I feel like I'm a member of their family. Absolutely outstanding.
~ Dorota G.
---
Sweet Life Chiropractic Reviews | (770) 640-9145